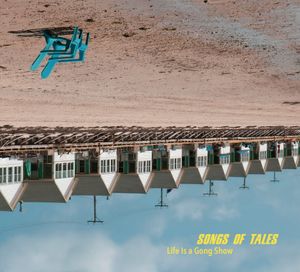 New album out! 
Sons Of Tales 
"Life Is a Gongshow" 
Featuring: 
Gord Grdina on oud, guitar, bass 
Jesse Zubot - violin, synths, electronics, bass 
Jean Martin - drums, electronics 
Petr Cancura - saxophones, effects, keyboards 
out on Roots2boot Recordings 
BOY NOW 
A big shoutout and thank you to the Canada Council For The Arts for supporting this project! 
Songs of Tales Life Is A Gong Show is where the strange meets the beautiful, where simple songs are juxtaposed with sonic outlandishness and complexity, and the excitement of uncertainty makes you think and rethink everything you thought was true 
Songs of Tales is an extraordinary collaboration by four authentic and like-minded artists from across Canada. Their debut album is a collection of songs, visual and visceral stories, all told to you through instrumental music. Inspired by everything from Charles Mingus to Ornette Coleman, to hip-hop, to all things cinematic. This avante-jazz-rock inspired sound begins with the unique instrumentation of saxophone, violin, guitar and drums. On the album this expands to Petr Cancura on saxophones, electronics, keyboards; Gordon Grdina on guitars, oud and bass; Jesse Zubot on violin, electronics, bass and keyboards, and Jean Martin on drums and electronics. 
Recorded at the legendary Afterlife Studios in Vancouver, Canada, Songs of Tales is true collaborative music making at its best. Individually these artists have spent years finding their own path. What makes this project special is that with full trust everyone embraced the unknown which allowed for this uninhibited album to be made.